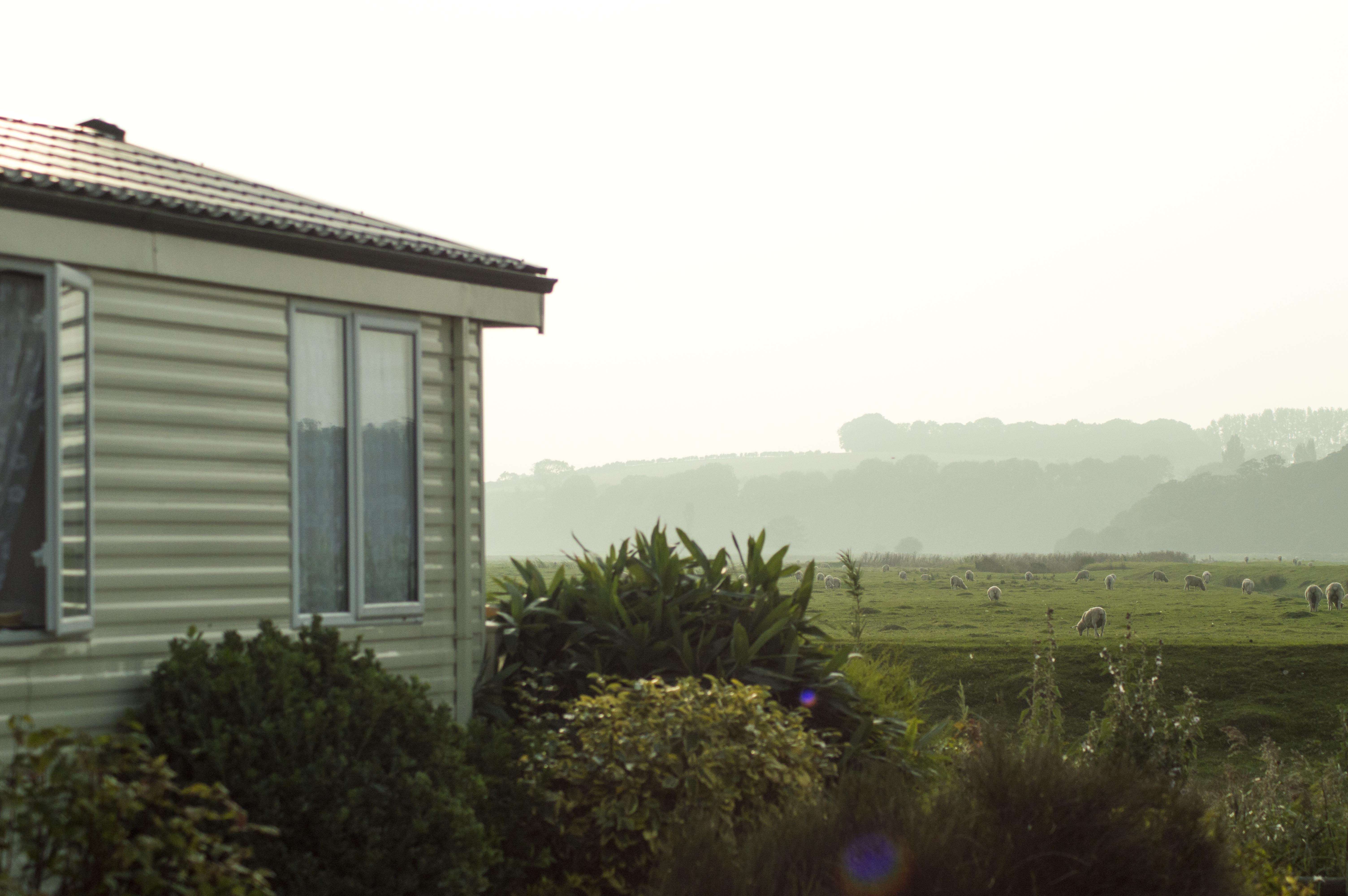 Holiday life seems so much simpler than everyday life. Perhaps we can bring back some holiday simplicity to our everyday lives.
On holiday, I lived in shorts and t-shirts. I felt less concerned with how I looked and less encumbered by my material possessions. My mind was focused on the sea, the sky, and the rows of beach huts along the shore. I collected shells and stones and watched the changing light glimmering across water and wet sand. The wind whipped my hair into knots and the sun and sea-bleached my nails as white as shells. In my holiday life I felt joyful, connected and alive!
Routines were simpler too. Choosing what to wear from a small collection was easy. We ate simple food.  Ten minutes tidying every morning was enough to make the caravan spick and span before we left for the day's adventures.
When I came home, I was astonished by how much stuff I had. Now I wouldn't want to live in a home as Spartan as the caravan: I love my treasures, my books, my kitchen gadgets, but I felt the weight of all my belongings, all those things to tidy and sort, clean and take care of.
I am determined to keep that connection and not distance myself from the beauty of life with a pile of stuff needing my constant attention. I will do my best to declutter and simplify my routines so I have more time to notice the beauty of the remaining days of summer and to hold onto that joy through the autumn and winter too.
As long as summer lasts, at least, I plan to keep things simple. I will eat simple meals outside where possible. I'll wear simple, comfortable clothes, suitable for summer adventures. And I will donate anything that takes joy from my life.